---
How to use journals:

Journals can be fun and education to teacher/parents and preschoolers. They give a preschooler a way to express their feeling and creativity even though they don't know how to write yet. Drawing can be a powerful tool for your preschooler.
What to do:

Print a journal that either goes with your lesson or interests your preschool. Read the caption to your preschooler. Supply your preschooler with crayons, pencils, markers etc... The skies the limit. Let them draw and interpret what to draw. It is important to not tell the child what to draw, how to draw, what colors to use, etc... A journal should be their own work. Be sure not only to offer pages with a caption, but some blank pages too. When the child is done with a picture; put the date on the back. Never deface the child's picture.
How to put a journal together: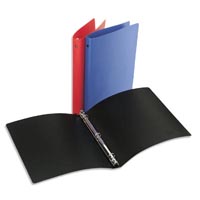 There are several ways you can put a journal together. I use cheap 3 ring binders for my class. I include blank paper in the journal. And when I am ready to journals as a classroom lesson, I make copies of it and put it in the front of each child binder. Children know they are able to use their journals during free play, etc... That is why I have included blank paper. I have each child's names on the front of their journal. I keep them on a shelf that the children can reach.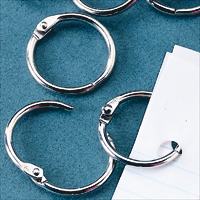 You can also just punch holes in the paper you are going to use in each child's journal, and use binder rings to put the book together. When you are ready to add a new journal page, just open the rings and add the paper.
Another possibility is to just keep the journal papers in a folder and at the end of the year staple them together.
There are several different types of binders out there that you can get inexpensively. I have used the paper report covers too. They work great and are about $.10 each.

Remember:

Journals are a very private thing. Do not show a child's journal to the class. A child should know that this is their book and that you will not share their pictures with their friends. Now don't tell them no one else will ever see their journal, because that might not be true. I personally use journals to watch and make note of a child's progress. With older preschoolers occasionally you might run into a situation where there is a disturbing picture that will have to be discussed with a director and/or a parent. So don't make a promise you can't keep.
Now what?:
You can have the children work on their journals all year long. At the end of the year (after you have used them for evaluation proposes... if you choose to.) just send their journals home with them. It is a great keepsake for parents too!
Parent and teachers of young preschoolers:
Don't worry about "product" with journals. If your young or even older preschooler chooses to scribble, so be it. It is the process and the thinking, and creativity that matters here.
Most of all:
Most of all, journaling should be fun! We will be adding new journal captions on a regular bases.
So Enjoy!
Christa
Preschool Education/ Ask The Preschool Teacher/ Preschool Coloring Book/preschool Printables
---